November 22, 2017 Houston Pirrung and Jack Kirkbride became best friends while undergoing treatment at John Hopkins Hospital. After learning […]
November 22, 2017
Houston Pirrung and Jack Kirkbride became best friends while undergoing treatment at John Hopkins Hospital.
After learning about the boys' friendship, the Check-6 Foundation decided to give them a real-life pilot experience.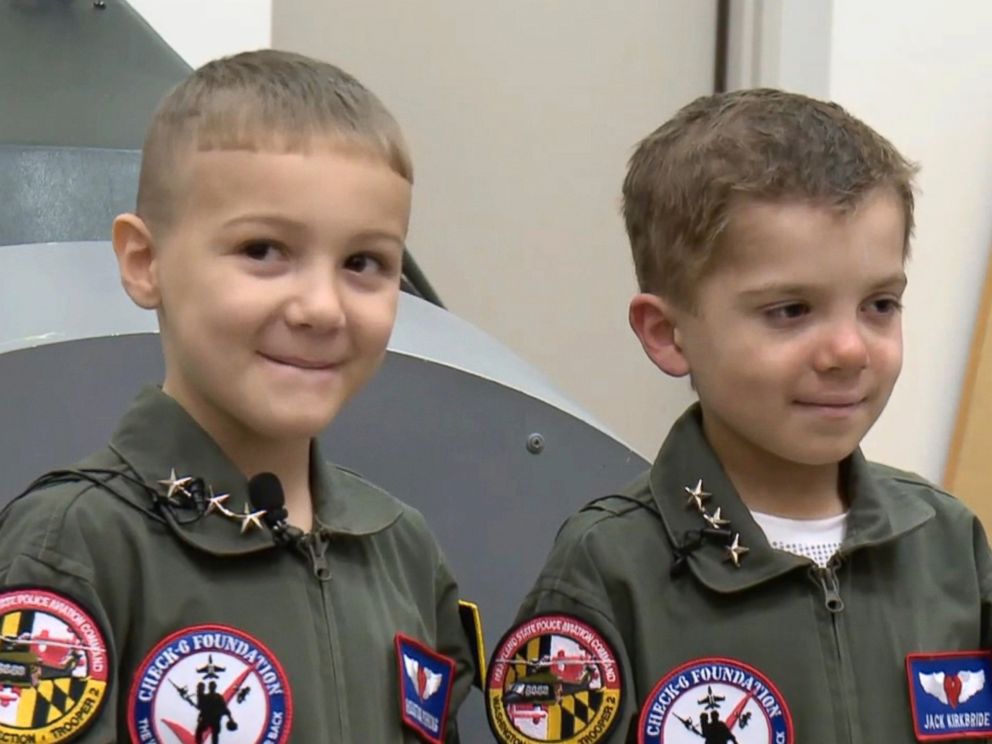 Because of their determination and "remarkable brotherhood," on Friday, they earned their wings through the "Pilot for a Day" program — a program that lifts up and teaches those battling chronic illnesses about being a pilot and planes.
The boys were sworn in, suited up in U.S. Air Force gear, given a tour of the cockpit, and even allowed to use the plane's radio.
For the youngsters, it was a day to remember, and it was topped off with both receiving their Air Force wings.