November 27, 2017 Melania Trump gave a sneak peek of the theme of this year's holiday decorations at 1600 Pennsylvania […]
November 27, 2017
Melania Trump gave a sneak peek of the theme of this year's holiday decorations at 1600 Pennsylvania Avenue, and it's clear that she opted for a more traditional motif which includes 53 Christmas trees festooned with more than 12,000 ornaments and 18,000 lights, according to her office.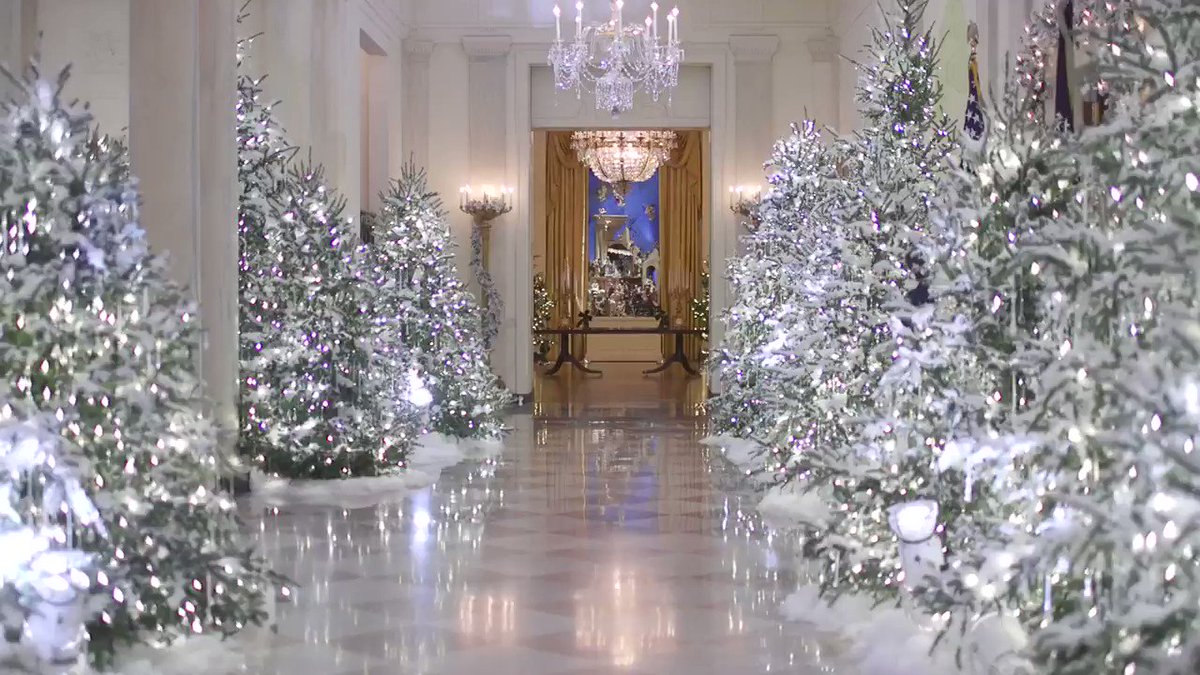 "The President, Barron, and I are very excited for our first Christmas in the White House," the First Lady said in a statement. "As with many families across the country, holiday traditions are very important to us. I hope when visiting the People's House this year, visitors will get a sense of being home for the holidays."
According to the White House, the decorations include a tree tribute to Gold Star military families, President Ronald Reagan's china, President Franklin D. Roosevelt's 1866 edition of "A Christmas Carol," and an official White House Christmas tree adorned with glass ornaments emblazoned with the seal of each state and territory.
The White House will hold more than 100 open houses during the month of December and host more than 25,000 visitors on public tours.
See more photos of the White House's Christmas decorations below: