13 FEBRUARY 2018 Prince Harry and Meghan Markle have visited Edinburgh Castle on their first official joint appearance in Scotland. […]
13 FEBRUARY 2018
Prince Harry and Meghan Markle have visited Edinburgh Castle on their first official joint appearance in Scotland.
The royal couple spent several minutes talking to people in the crowd as they arrived at the Esplanade in front of the castle.
They then attended the firing of the castle's famous One o'Clock Gun.
The visit is the fourth public appearance the couple have made together following their engagement in November.
It follows trips to Nottingham, Brixton in south London and Cardiff.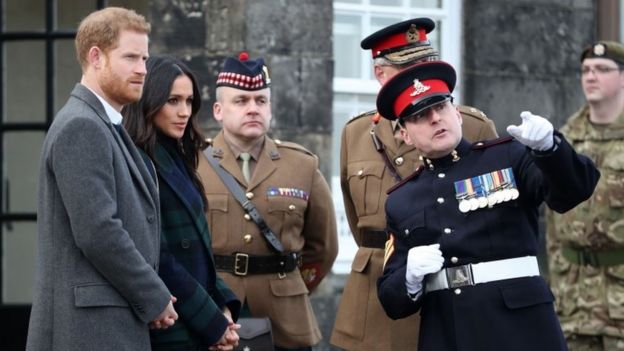 The couple paused on the Esplanade for a few minutes to shake hands and talk to people in the crowd.
At the castle, Harry and Ms Markle joined Sergeant Dave Beveridge, district gunner, Royal Artillery, for the firing of the One o'Clock Gun.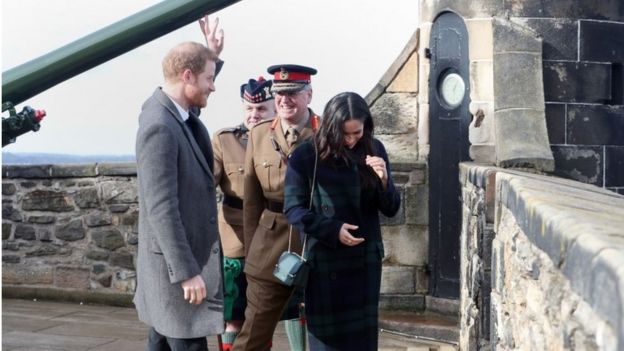 Harry and Ms Markle then visited social enterprise cafe, Social Bite, where they were again greeted by large crowds.
Social Bite distributes 100,000 items of food and hot drinks to homeless people across Scotland each year, as well as employing staff who have experienced homelessness themselves.
Harry and Ms Markle then went to the Palace of Holyroodhouse for their final public engagement.