MARCH 06 2018 Virginia McLaurin, the centenarian who became an internet sensation when she danced with Barack and Michelle Obama in the […]
MARCH 06 2018
Virginia McLaurin, the centenarian who became an internet sensation when she danced with Barack and Michelle Obama in the White House, is still having good times two years later.
This year, McLaurin celebrated her 109th birthday by hanging out with the Harlem Globetrotters at a school near her home in Washington, D.C.
McLaurin's actual birthday isn't until March 12, but few were going to let a calendar get in the way of a celebration.
So McLaurin visited Brightwood Elementary School with Globetrotters Zeus McClurkin and Swish Young, and danced in her wheelchair and spun basketballs like she's been doing it all her very long life.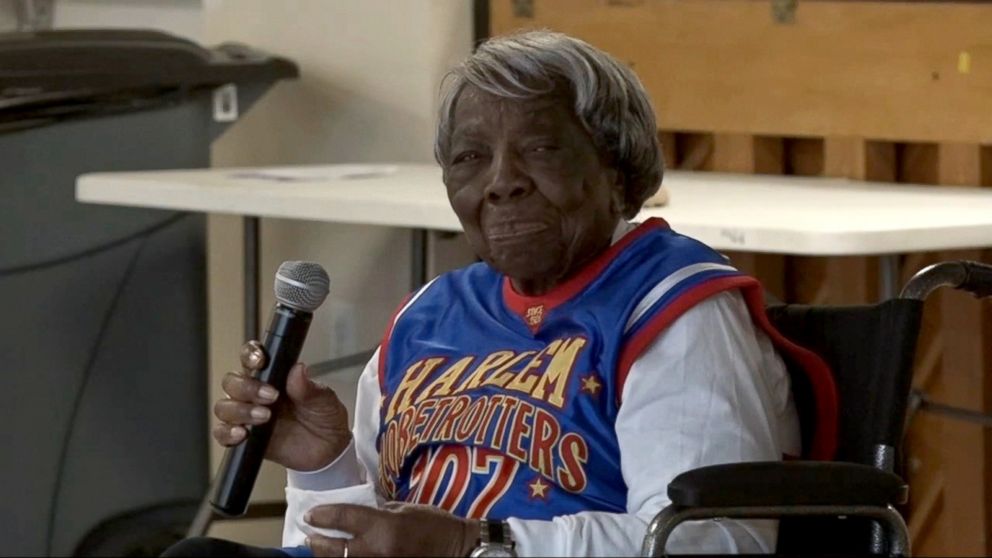 "I don't know of anything that has made me feel so happy to be with the children and the Globetrotters. This is really a joy to my heart," McLaurin said on Tuesday.
"Everybody I have been around has shown me so much love and I didn't realize people love me so much. And I love them right back."
The Globetrotters are old friends of McLaurin's, having helped her celebrate her 107th and 108th birthdays as well.
In honor of McLaurin's 109th birthday, the Globetrotters have donated 109 tickets to underprivileged youth to see them perform.
You can see highlights from McLaurin's early birthday party in the video below.