Attending a festival, event or celebration when travelling is the perfect way to immerse yourself in the local culture and customs. No […]
Attending a festival, event or celebration when travelling is the perfect way to immerse yourself in the local culture and customs.
No matter how big or small the event, the experience is often enriching – a chance to bond with the locals and create holiday memories to last a lifetime.
Get your calendars out and start planning your next trip — these are the best reasons to travel in April.
Cherry Blossom Season (throughout April)
Each spring, Japan turns temporarily pink as thousands of sakura, or cherry trees, flower en masse. Locals make the most of the fleeting color explosion by strolling and picnicking under the blossoms, often eating special sakura-themed pink foods. They call this tradition hanami, which literally means "flower viewing," and pretty much the entire country partakes in the outdoor appreciation. It can be tricky to catch the trees in peak bloom, but Japan Tourism's blossom forecast is a good resource for trip planning. Alternatively, head to Washington, DC, for the smaller but very Instagrammable National Cherry Blossom Festival.
Thai New Year (April 13-15)
A gleeful, country-wide water fight takes place for several days over the Thai New Year, as people symbolically wash away bad luck and misfortune. Many businesses close down, and it's a time of general revelry with many street fairs and parties. Walking around, you can expect to be doused at any moment by a Super Soaker, a bucket, a water bottle or even a colorfully painted elephant. If you return fire, just remember not to target Buddhist monks, babies, elderly people or motorcyclists. Consider partaking in other New Year's activities, too, such as temple visits, Buddha statue processions, beauty pageants and boat races.
Glasgow International Festival of Visual Arts (April 20-May 7)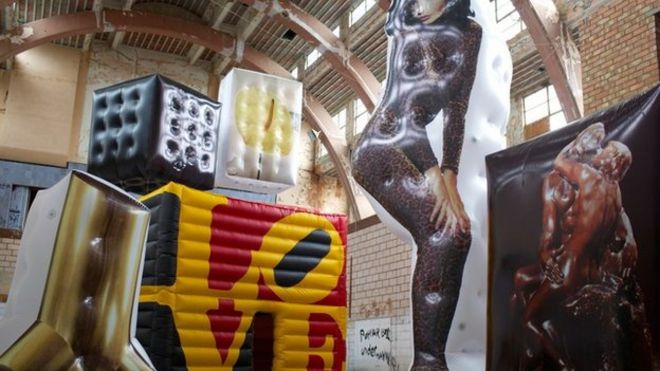 Glasgow International, Scotland's largest contemporary art festival, returns for its eighth year, bringing more than 250 local and international artists to 78 venues across the city. In previous years, the biennial mounted exhibits and performances in parks, galleries,museums and private homes; this year even a cemetery and a swimming pool have been co-opted. One of the highlights is a major group exhibition at the Gallery of Modern Art, exploring the intersection of people and technology; think AI, avatars, cyborgs and other sci-fi-ish themes.
Institute for Contemporary Art Opens (April 21)
The city of Richmond is about to get a major new museum in the form of the Institute for Contemporary Art at Virginia Commonwealth University. The 41,000-square-foot space was designed by starchitect Steven Holl and will showcase innovative, multidisciplinary work to the public for free. It officially opens on April 21 with a block party, featuring musical performances, food trucks and family-friendly activities — plus a site-wide art exhibit with visual works, sounds installations, a video game and an internet radio station.
AfrikaBurn  (April 23-29)
At 13,000 participants and growing, South Africa's AfrikaBurn is the largest Burning Man-affiliated festival outside of the original in Nevada (which draws 70,000 people annually). The festival started in 2007 and some say it feels akin to Burning Man in its earlier iterations, i.e. before the tech bros and celebs joined the party. AfrikaBurn participants gather for a week to create a temporary city, where commercial activity is banned, fantastical costumes are expected, and large-scale artworks are painstakingly assembled, only to be burned at the end of the festival. It's one big, fun, dusty "jol"— which is South African slang for a damn good time.