5 July 2018 This diverse band of 48 skydivers used the sky as a canvas to spread a message of […]
5 July 2018
This diverse band of 48 skydivers used the sky as a canvas to spread a message of positivity, urging 'Peace' to be found in the world below.
A group of 48 skydivers from 14 different countries has jumped from a plane and joined their bodies together to make the word 'peace'.
The video shows the members, who range from 18 to 80 in age, jumping from a plane and impressively forming the letters, then keeping the letters perfectly aligned as they plummet towards the ground at a ferocious speed.
The group then divides as they prepare to open their parachutes and land.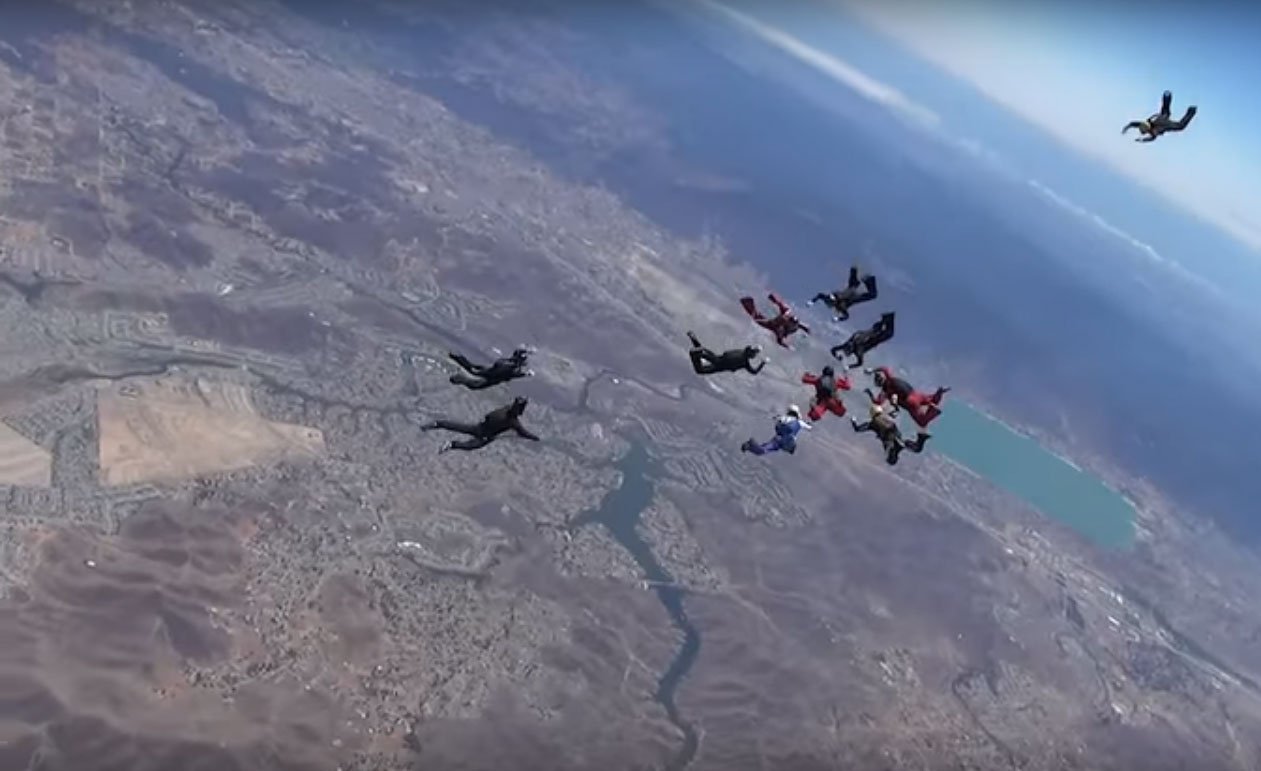 Keen skydiver Dan Brodsky-Chenfeld, 56, believes there are common misconceptions about those who participate in the extreme-sport — insisting they're not all 'young adrenaline junkies' who 'get off' at the thought of risking their lives.
Citing 'recent political turmoil' as a key influence behind the stunt, the squad made the jump at 16,500ft under Dan's command on June 24, over Perris, California.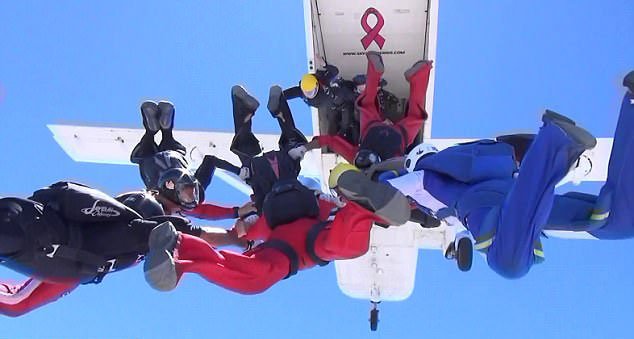 Chenfeld, a former captain of the US skydiving team and author of the book Above All Else, said: 'It's always a good time to be reminded of and striving for peace.
'Skydivers are the perfect group to carry this message.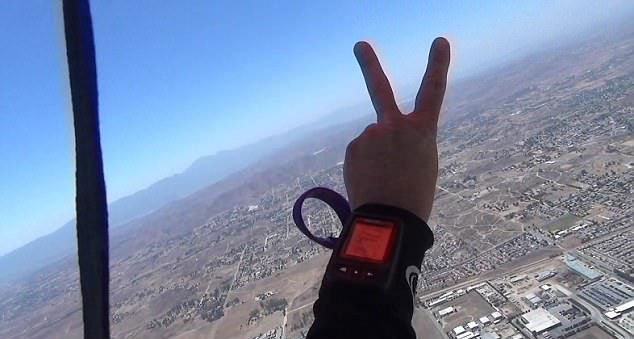 'Most people think that all skydivers are cut from the same mold – that couldn't be further from the truth.
'Skydivers are the most diverse group of people you could ever meet – we just share the same passion for life, human flight and the freedom it takes to enjoy those that goes beyond all other issues.
'We can all disagree on certain things, but still get along great – I knew the one word we could all agree on was 'PEACE.'
'We hope that in some way it can remind people in power to focus on their shared goals and discuss how to accomplish them in a civilized manner – us skydivers do it all the time.'