June 18, 2018 There are moments in life which are so touching we simply can't put them into words. Well, […]
June 18, 2018
There are moments in life which are so touching we simply can't put them into words.
Well, as the saying goes, "a picture is worth a thousand words."
One user on Imgur shared an aww-worthy moment that happened to his parents. According to him, "The nice old lady next door left this note on my parents front door."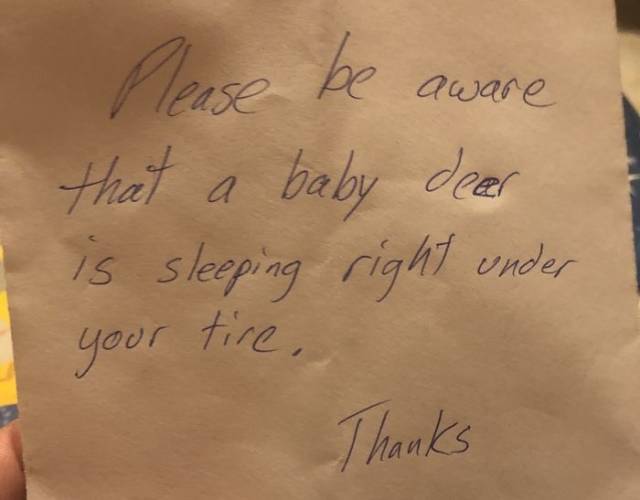 One morning, they awoke to find this warning from a good samaritan which ultimately saved a deer's life.
Here is  the extremely moving photo to make your heart a little fuller.