In the first case of its kind, artists are suing wealthy developer Jerry Wolkoff, who invited taggers to display their art on his disused industrial complex in Queens, New York, for 20 years.
 Graffiti is generally considered a crime in the US and the UK, with artists often having to pay fines.
But these artists could win tens of thousands of dollars, as well as the law change, if the jury decides the whitewashing and demolition of the building was illegal.
5Pointz, as the building became known, was famous worldwide for its colourful, skilful art at a time when graffiti artists had to work in the dead of the night to avoid arrest.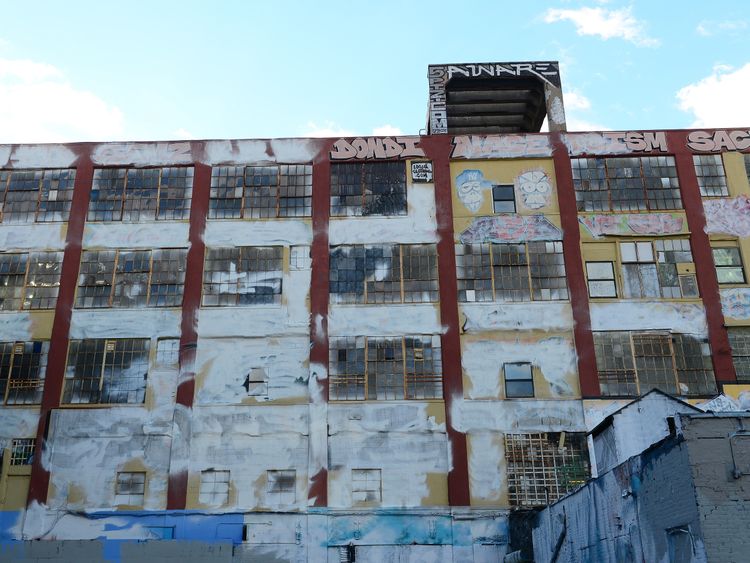 But in 2013, the Wolkoff family decided they wanted to redevelop the site for luxury apartments and whitewashed the exterior overnight. They then demolished the building in 2014 after being granted permission by the city.
Artists appealed the original permission by calling for the building to be listed as a cultural landmark, but failed.
Three years after the demolition, 21 of those artists have brought their case to court and are suing Mr Wolkoff for damages which could reach tens of thousands of dollars.
They are asking jurors to consider a little known federal law, the Visual Artists Rights Act of 1990, which states any artwork should be protected, provided it is of recognised stature.
Judge Frederic Block told jurors: "It's not an easy task, but I'm counting on you."
They must reach a unanimous decision on whether 49 works of graffiti were each of recognised statures, whether painting over them constitutes mutilation and if so, whether that prejudiced the artists' reputation and honour.
The artists say Mr Wolkoff was obligated to give them 90 days written notice of his intention to remove and destroy the art.
During the three-week trial, the court was told street artists could be seen as descendants of Europe's Old Masters.
Expert witness Renee Vara, a New York University lecturer and contemporary art expert, said 5Pointz was "not different to Michaelangelo's Sistine Chapel, it's just a different medium".
David Ebert, Mr Wolkoff's lawyer, said the artists always knew the building was to be demolished and there is no evidence their reputation was harmed.
He said: "How did Jerry become the bad guy and the artists become angels?"