NOVEMBER 16, 2017 The 500-year-old portrait of Christ (the title means "Savior of the World" in Italian) sold for a […]
NOVEMBER 16, 2017
The 500-year-old portrait of Christ (the title means "Savior of the World" in Italian) sold for a record $450.3 million at a Christie's auction on Wednesday in New York City. The 16th-century work of art — which opened for bids at $100,000 — is now officially the most expensive painting ever sold.
The auction lasted nearly 20 minutes and the final bid was $400 million which, with fees, comes out at the recording breaking $450 million figure. The new owner of the piece remains a mystery as they were a phone-in bidder.
The record was previously held by Pablo Picasso's painting "Women of Algiers (Version O)" which was sold for $179.4 million in May 2015.
"Salvator Mundi" was previously owned by Russian billionaire Dmitry Rybolovlev, who bought it in 2013 for $127.5 million in a private sale that became the subject of a continuing lawsuit, according to TIME.
The painting once belonged to King Charles I of England, and later his son, Charles II in the 17th century. But after that, there was no record of its whereabouts between 1763 and 1900, according to Christie's.
Amazingly, in 2005, the piece of art — known as the final privately owned da Vinci painting — was discovered in a small, regional auction in the United States, heavily veiled with overpaints and long mistaken for a copy.
In fact according to the BBC, in 1958 it was sold at auction in London for $60.
Eager fans lined up outside Christie's Rockefeller Center headquarters on Tuesday to view "Salvator Mundi." Hundreds of people have viewed the painting at the venue, including Leonardo DiCaprio.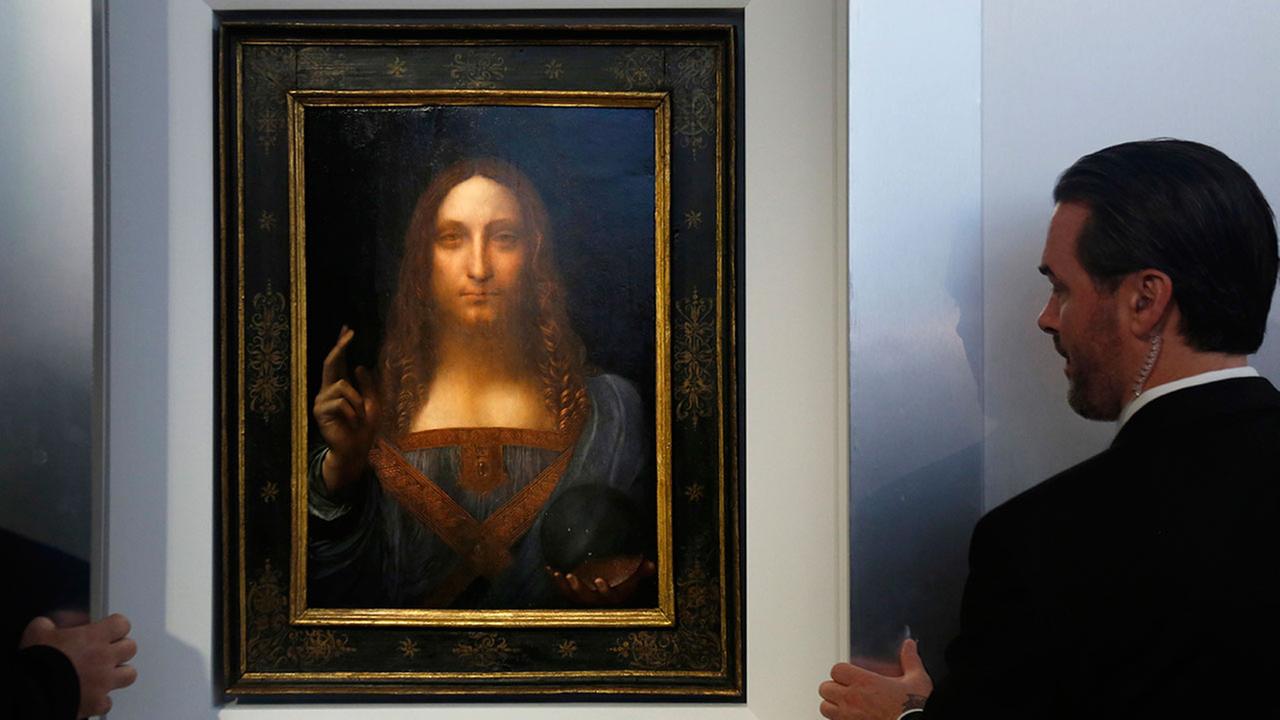 The actor, 43, took part in a video portrait, filmed by photographer Nadav Kander, that captured the painting's profound effect on those gazing at it. DiCaprio will actually star in and produce a film about da Vinci, according to Variety. The movie — produced under Appian Way — will be based on Walter Isaacson's biography of da Vinci.
On Wednesday, fellow Oscar winner Adrien Brody shared a photo of the time he went to see the "Salvator Mundi" painting. "Congratulations @Christiesinc for the record breaking sale," he captioned the picture on Instagram.